Contact Info
Sluggers Batting Cages
Brian Estes
2406 West 2nd Avenue
Indianola, IA 50125
Phone: (515) 423-8460
Contact Form
Text the word: SLUGGERSBC To: 72727
Website:
sluggerscages.com/
Photo Tour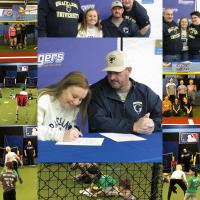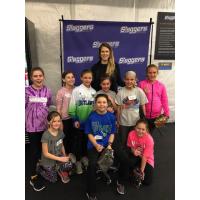 Hours of Operation
Monday-Friday 4:00-9:00
Saturday 10:00-9:00
Sunday 12:00-8:00

About Us
Baseball/Softball facility where young athletes are able to develop, increase and maintain their hitting and pitching skills. Hitters use automated pitching machines to develop their ability to stand in the batters box and face "live" pitching or the tunnels to hit off tees into nets to develop hand/eye coordination. Pitchers can use the tunnels to gain consistency in their pitching motion and increase velocity by pitching from their exact distance with either a catcher or a catching net.
We are always finding ways to help players level the playing field!
We'll Impress You
Incorporating better availability, accessibility, accredited instructors and retail stock of baseball/softball essentials we will be able to provide each athlete a "go to" place for their ball playing success.
Mission Statement
To help every ballplayer level the playing field.